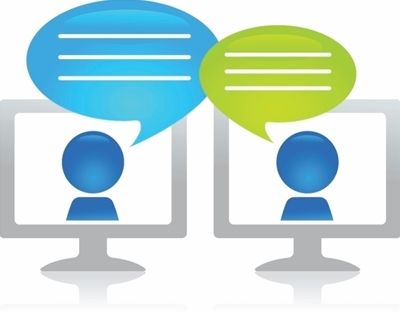 Caldecote Counselling embraces modern day communication through the medium of technology. With three quarters of households in the UK being connected to the internet and over ninety percent of the UK population having mobile phones it's time to offer a service that caters for this and for the people that want it.
If you have a preference for e-therapy and work well in engaging and exploring your emotional world via an online platform then please make use of this service.
With busy work and home schedules it isn't always easy to fit in yet another appointment, however sitting down in the evening with your computer may be a viable option. Flexibility is the key here, so don't hesitate in contacting me. I am also on Twitter and Facebook so hop over to my pages and join me.
I am committed to making the service of counselling/therapy easily accessible to all. As well as media link-up using Skype, this can also be a session using instant messaging, or speaking on the telephone. Send me a message and I'll get back to you as quickly as I can.
e-Counselling payments need to made in advance which can be done via paypal or bank transfer.