I am an Accredited Person-Centred (PCA) trained counsellor and supervisor which means my work is client-led and non-directive. I work with you in a way that facilitates personal growth, nurturing and developing your own inner resources. I work on the principle that it is you, who has the answers, and together we can search for what they are.
I offer a limited number of lower cost rates to widens accessibility to counselling. Lack of funds should not preclude someone from having talking therapy; health and wellbeing are paramount.
I have a varying field of expertise currently within my counselling practice which includes anxiety, depression, addiction, OCD, relationship problems, anger management, low confidence & self-esteem and work related issues. Commonly, feelings of helplessness, hopelessness, stuckness, confusion, inconsistent moods, to name but a few, are shared by many and I am practiced in working with these. I can work with clients individually, in couples or in groups, all of which I have experience in.
I have volunteered in a Charitable Trust for Addiction, worked in a Wellness Centre and worked in a Private Rehab Clinic for Drugs and Alcohol and other addictions. My work has covered a broad mix of different health issues.
I have a special interest in Disordered Eating and Over Eating. Counselling can help with this. Exploration and self development I believe are an integral part in raising self awareness in discovering what drives a person to over eat and binge eat.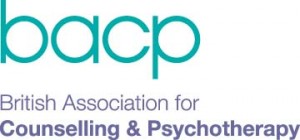 I am an accredited member of the British Association for Counselling and Psychotherapy (BACP), am on their Accredited Register for Counselling Professionals and practice within their Ethical Framework. I hold a CRB certificate and have Professional Indemnity Insurance.
My Current Training
Open University Foundation Degree in Counselling
Completed Qualifications
Certificate in Therapeutic Counselling Supervision (CPCAB Level 6)
CBT (Cognitive Behavioural Therapy) (Level 5)
Diploma in Therapeutic Counselling (CPCAB Level 4)
Foundation Certificate in Arts Therapies
Obesity and Diabetes Management (WMC Level 4)