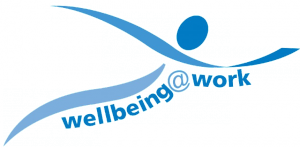 Preserving personal health and well-being at work is vital in order to maintain staff efficiency and engagement, to have a good level of attendance, increase company loyalty and to have generally happier more productive staff. What is the price of achieving this in your workforce?
In these times of financial strain and attempts to cut back on seemingly non-essential overheads this may be one of the services that has been withdrawn or it's withdrawal is being considered. If this is you, as the employer, would a more cost effective yet comprehensive scheme work for you?
I have put together a "business bundle" which offers a comprehensive thorough service with the emphasis being on supporting staff members when they most need it. The bundle has been designed specifically for employees who for whatever reason are struggling to maintain their usual level of work. I am an accredited member of BACP should this be a requirement in offering counselling in your workplace.
What the "business bundle" looks like…
1 x 30 minute initial contact telephone call with employee
6 x 1 hour face-to-face weekly sessions
2 x 30 minute aftercare telephone calls (within 1 month of last session)
6 sessions allow for a beginning, a middle and a end. A mid-session review is carried out in order to monitor how the sessions are going which makes effective use of the counselling time spent together. The 2 aftercare calls provide somewhere to take any niggles or worries that might be lingering which helps to alleviate the feeling of "oh no, I am on my own now", it's a kind of winding down period.
If for any reason more sessions are required, this can be done on a one by one basis at my usual rate or I can provide another "business bundle" package.
Support your most valuable assets — "your people".
Prices for Wellbeing at Work, please refer to the fees page.